How to Build your own sound system (Part 1)
Start up your own sound system (part 1)
In my time in the business many people have asked me how do you get started building a sound system,well here is some useful advice on how to get started, and am sure you will get a lot of  different people sharing their tips, some of which I would say take in and others disregard – remember there is a lot of useless information out there and people waiting to part you from your money! 
First things to consider
This quick guide is aimed at people with little or no experience of setting up their own system. Now to get you started you will have to make up your mind if you're going to build your own boxes, which if you can is ok and will save you a lot of money and time listening to a lot of  sales people telling you that their stuff is better than somebody else, especially if you are thinking of using the classic scoop bass bins. There are so many different designs all  claiming to be better by 2% or 5% than the others so that can make you waste money trying to get the 5%more out of your boxes which won't make any difference if you don't get the right power amp and other equipment right – could say a lot more but you get the drift.
Basic Equipment needed
Right what do you buy first?  Well I would say speakers, speaker boxes, tweeters, wire, power amps, crossover and equalizer (see my post on  A – Z of Sound System Equipment) first because by than you can start to enjoy your equipment by setting it up and playing it and start getting use to all the controls.
First the classic turntable connection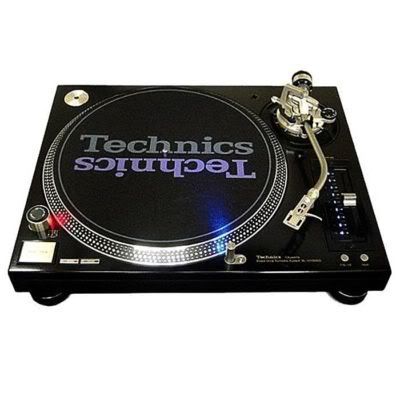 Classic Turntable
Connecting your turntable to your DJ mixer is very straight forward depending on what mixer you purchase it will only have so many input for a turntable and it will be clearly marked as phono input. This is where your turntable goes and an earth terminal will be there to for the earth connection from your turntable. The unit will not work in the line input or CD input so if you get really low output this may be one of the reasons why.
General setup and wiring  –  connecting CD players to DJ mixer
Cd players 1
Cd players 2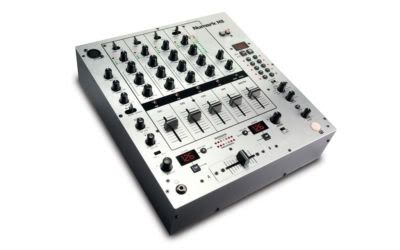 DJ Mixer
Start by plugging your  phono leads from CD player 1 into the DJ mixer, use channel 1 for this. After doing so make sure you flick the switch to Cd or Line for the right input signal. Having done this do the same for CD player 2, now your two CD players are wired and ready to be used and can be heard working through the headphone input with headphones.
Next Graphic Equalizer connection to Dj mixer

Graphic Equalizer
Usng 2 balanced Xlr leads go from the master output of the DJ mixer into the input only side of the graphic equalizer, this will link the two units together as one making it possible for you to control the frequercy and the volume ouput from your DJ mixer.
Next Speaker Management System or basic 2/3/4 way crossover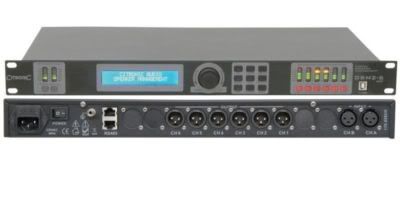 Speaker Management System - 2/3/4 way crossover
Again using 2 balanced Xlr leads, try using a different colour this time it will make things easier to distinguish which leads are for what, plug the 2 leads into the graphic equalizer output and then into the speaker management system input left & right. This completes the first stage of the speaker management wiring  but there is still a lot more to do to finally get this unit up and running.
Power Amps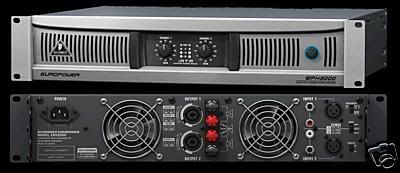 Amps
Depending on what crossover you purchase will decide on how many amps you will need to drive your system. If you buy a 2 way crossover you will only likely need 2 amps but the most you will need to get started will be four.
Wire up your crossover to your amp first, again using different coloured xlr leads from right to left on the output in the back of the crossover. Take a xlr lead from the crossover to an amplifier each time using a different colour output. 1 will be the sub output, 2 upperbass, 3 mid & output and 4 hi end. Each amp needs to be connected with a xlr lead and then linked across with a xlr 2 xlr short link lead to make the connection from channel 1 to channel 2 on the power amp.
Speakers & Speaker Boxes Hi/Mid Upperbass /Bass & Sub
4 way speaker stack
Depending on how you have your system setup, 2 way or 4 way, you will now need to run speaker leads from your power amps to the correct speaker boxes. This is done by knowing which power amp is controlling what units from the crossover to the power amp and correctly running the right speaker cable to it. The first  power amp will be for Hi end,  second for the Mid end, third for upperbass and the fourth for sub low end. It is best to take your time and do one power amp at a time then you shouldn't get it wrong, but by following good practices you will be ok.
Speaker wires and Signal leads
Speaker cable
Signal Leads
Theses two cables are what you will use for the connection between your crossover and power amp. Quality cable is best as I pointed out before, use coloured cable from your DJ mixer and crossover so you know what is what until you become familiar, but don't go mad on price.
Equipment Flightcase
Equipment Flightcase
You will need to purchase as many of these as you need to carry your equipment around in, everything should be pre wired into it to make setting up as easy as possible.Will show you how to wire up pre-amp, effects & dub sirens in How to Build your own sound system in Part 2.
Hope this information is of some use to you if you need anymore help or advise please don't hesitate  to contact us at the Academy using the Contact Us Form.