Notting Hill Carnival 2012 – A look at seven sounds
This year's Notting Hill carnival was one of the best  in a long time for me as I have been going to carnival for over 37 years. The crowds where massive , the police and Notting Hill Carnival Ltd have said it was very busy, more so on the bank holiday Sunday.
The Academy intends to highlight seven different sounds every year, from reggae, house, dub-step , R&B to drum "n" bass sound systems.  There is now less then fifty sounds playing at the Notting Hill carnival whereas back in the early seventy there were well over one hundred and twenty, so we thought it was important  to keep alive the sounds that make carnival the place to be during the August bank holiday.  It has become very expensive for the  sounds to play at  Notting Hill carnival, it can cost hundreds of pounds to cover all the licence fees and other expenses with not a penny coming  back if you are unable to get some sort of sponsorship deal.  Big respect to all the sounds for all their hard work every year.
Vibration Sounds
Owned and operated by my long time friend Arthur, who was part of AV promotions, and like myself started playing sound systems back in the early seventies. It has been a long road but through the love of sound system we are still around playing at carnival.  A sound that hails from South London where a lot of sound systems are based, they are always upgrading their equipment in their endless pursuit  of perfection.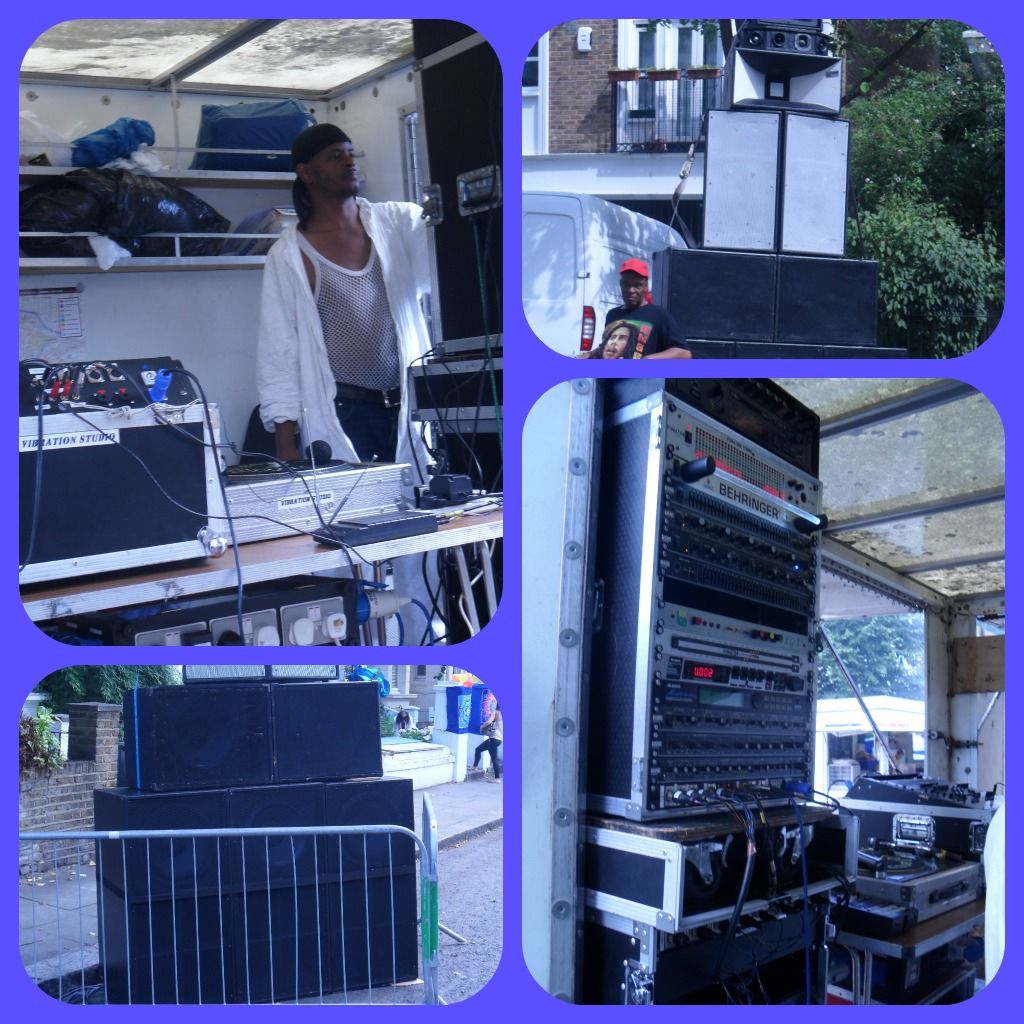 Vibration sounds
Vibration sounds
Black Star
Apologies, first of all I lost all my details about this sound and may also have got the name wrong, so please let me know. One of the sounds that hold down the massive crowds that builds up on All Saints Rd every year. This is a long standing sound system that shakes Notting Hill and upset the neighbourhood.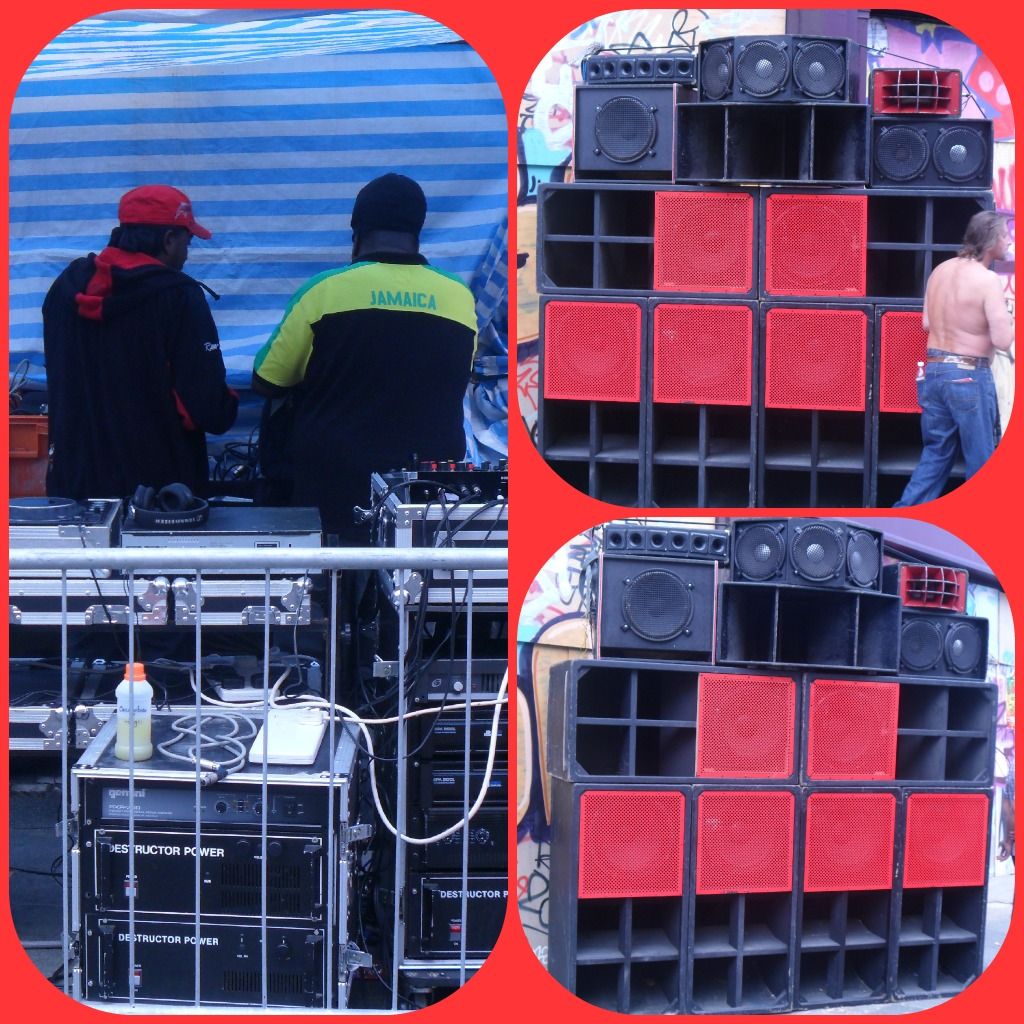 Black or Red Star
Different Stokes
I original met Noddy, who owns this system, in Streatham in a record shop that I used go to through a killer Dj called Loftgroover and  became instant friends. One of the original sound system at carnival for many years until they decided to drop out some years back, never found out why but he has returned with his son taking the sound forward. Good to see Noddy still on vibes FM kicking out the sounds so all looks good for the future.

different stokes
Rapattack
One of the real old skool soul R&B out there from way, way back run by Alistair aka Mr Rapattack himself. He has been rocking clubs all over London especially in the West End for many years.  I am sure Rapattack has been playing at Notting Hill Carnival for over 25 years and I know that he will be playing there for many more years to come.
Rapattack
CMC Matrix
This sound started playing at Notting Hill carnival in 1987, the same year that British Association of Sound Systems (BASS) was formed. This is the Association that represents the sounds that play at carnival every year and is the voice/representative for the sound systems through the main Notting Hill Committee. CMC original went under the name of CMC Roadshow and were situated on Westbourne Park Rd next to Soul-2-Soul.  For twenty five years this sound has pushed the boundaries of music played at the carnival by playing Acid then Rave, Jungle and now Drum "n" Bass – a massive sound system with an unbelievable following every year.

cmc matrix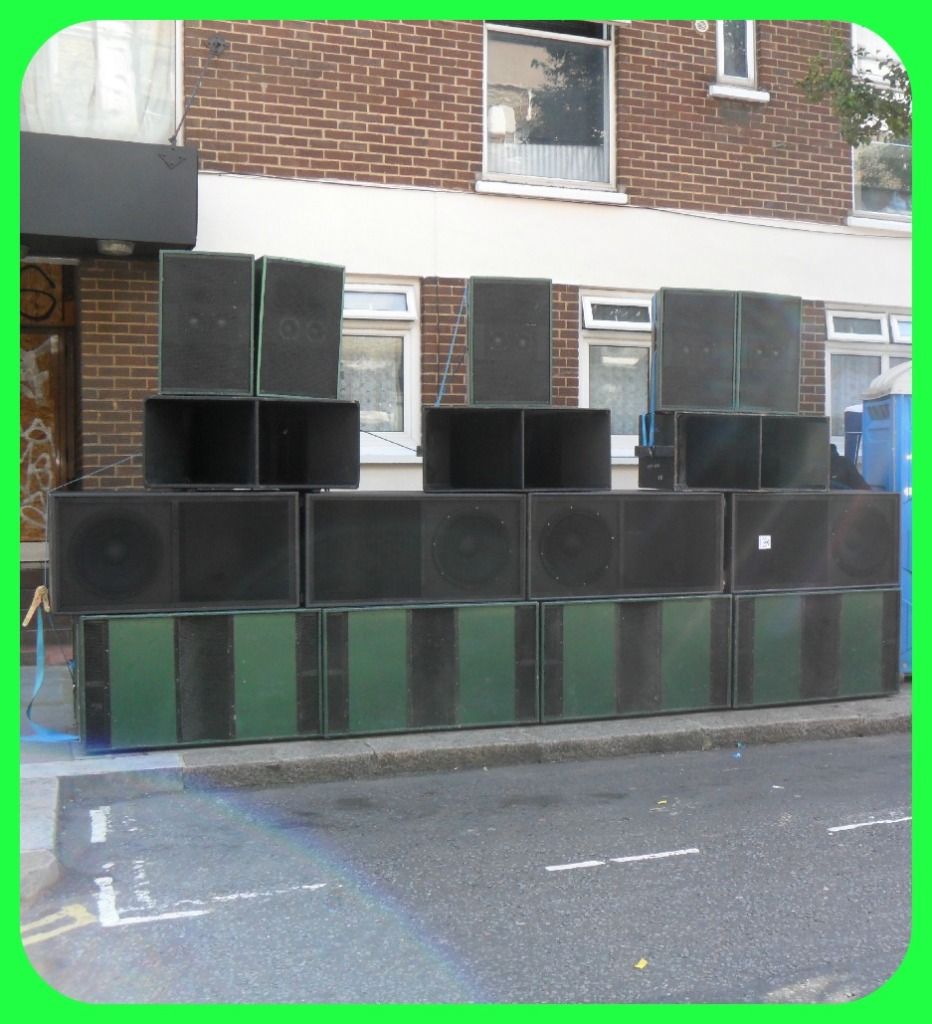 cmc matrix
cmc matrix
Volcano
One of the newer sounds situated on All Saints Rd along the old Mangrove. They've been murdering the crowd with a mean mix of reggae and dub step. They are looking to relocate to a new spot at the carnival with their 12 x 21″ scoop bin which has never been heard of before at Notting Hill.
volcano
Nasty Love
Long standing sound at carnival with a huge following, they came on the scene looking to show sound systems a new concept in entertainment and jungling of music. Whatever you may know them by Nasty Love or Rockers they keep trying to push the boundaries forward.
nasty love
Hope you enjoy these seven sounds, more next year.
Alex Hanson & D J Wax